Hope your tummy's full of good stuffs. Now that you are - ready for the Black Friday? As promised - here's a couple of teasers!!
We will not be limiting our auction to just Yaoi or Anime goodies! We've gotten great donations from an array of fandoms that we hope will also pique your interests.
First up: This Tiger and Bunny print from Inariya-sensei! Printed on a 8X10 matte paper, and signed by Sensei at Yaoi-Con.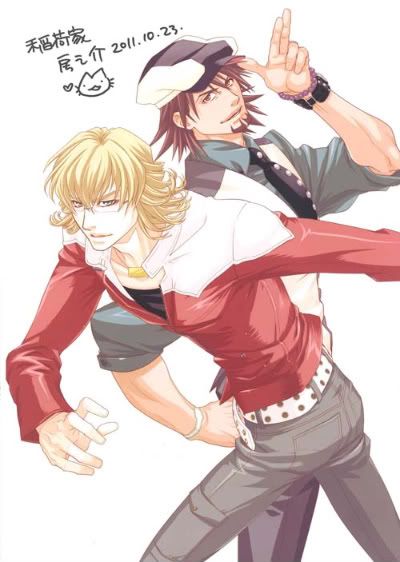 And a special donation from Jo Chen: A matte 8X10 print of SPIKE signed by both Jo and James Marsters.
Of course - this is not ALL. If you've not signed up for our auction yet - please do so before you bid! Auction is only open to the Comm members. We will be raising funds to benefit the Second Harvest Food Bank! So now you have even more reason to get a jump start on the holiday shopping for others or yourself!
See you tomorrow!!